Helicopter charters & flights to Noosa
 Helicopter charters & flights to Noosa

$845.00 Per Person
All of our flights are private
Helicopter day trips and weekend away in Noosa
Summary
Charter our helicopter for a day-trip or a weekend away to Noosa
Noosa is one of the most poplar helicopter destinations we offer; only second to our helicopter adventures to Byron Bay. We can accomodate overnight-stays or day-trips. If you are staying in Noosa, your personal helicopter will drop you off and come back to pick you up at a day of your choosing. Our day-trips provide an opportunity to explore this popular tourist destination whilst your helicopter will stay at Noosa and depart when you are ready*
The landing is arranged at Noosa Aerodrome just a short 12min drive from the heart of Noosa
*Subject to calendar availability and last light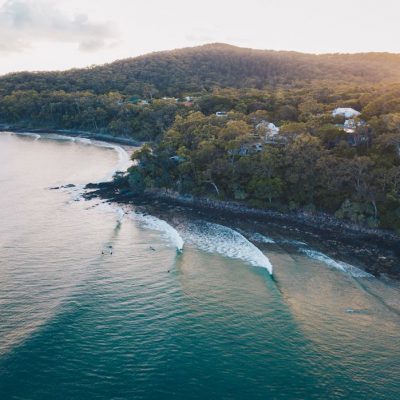 Weekend Away
Fly for a weekend away at Byron Bay
If you are looking to stay at Byron Bay and would like to be picked up on an other day this can be arranged for $495.00pp extra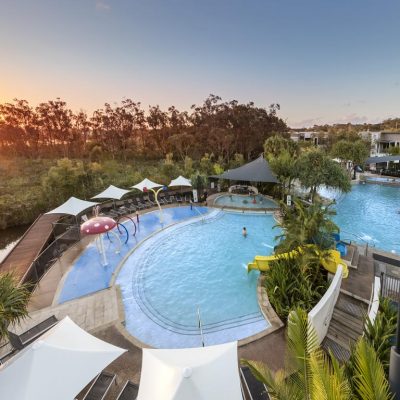 Inclusions
What is included?
The package price is Per Person. Minimum of 2 people per flight
Base package is a direct flight. Most of our customers select an additional scenic flight
For manifest of up to 3 Passengers we utilise our R44RII*
For manifest of 4-6 Passengers we utilise our Bell 206 LongRanger*
For manifests of 6+ we utilise a combination of helicopters
Pick up at the Terminal Building Archerfield Airport – (Or if you have access to a property large enough to facilitate a helicopter landing then contact us to discuss)
We will secure the landing permission and your restaurant booking if you chose to dine there
Base price includes up to two hours at Byron Bay (can depart earlier if you wish), with lengthened stay options available during checkout
The direct return flight time to Archerfield Airport is around 45min (~20min each way)
Experience Timeline
Bekaa Air operates flights from Archerfield Airport up to 7 days a week. Generally we operate when we have flights scheduled for that day and arrange rosters around those requirements. Flight's depart during daylight hours
We utilise 2 lounges. First one; the more popular option is the Archerfield Terminal Building, which has been built in Art Deco Style and features floor to roof windows with a panoramic view of Archerfield's main apron. This lounge is complimentary with a purchase of any Bekaa Air flight
Second option is our Qantas Imperial Airways Lounge at JetBase – Brisbane's first hangar, ever. Tastefully decorated in memorabilia from early 20th century era, passengers enjoy an assortment of complimentary beverages and top class service. This service is available before and after the flight; with a flat rate of $90.00 per flight for any number of passengers
If you're utilising our Qantas Imperial Airways lounge, you can arrive up to an hour prior your departure. Our flights are scheduled to commence safety briefing and boarding 10 minutes prior. Please note that sometimes we may have an other flight scheduled prior to yours and may still be in the air when you arrive
Prior to embarking upon your flight, you will be greeted by your personal pilot and run through a safety briefing. A few photos later, and once strapped in; the helicopter will be started, warmed up and systems will be checked. We will then fly the track shown below
During the flight you're free to use your mobile phones, cameras and go-pros. As an optional extra you can purchase a recording as part of your flight
Upon landing, we will wait for the blades to stop prior to disembarking the helicopter. Passengers will have an other opportunity to take photos with the pilot and ask any questions
Direct Flight - (Base Price)
This is the best tour we offer. You will see Brisbane, Gold Coast (Twice) and the endless beaches of Byron
Do you have operating hours?
We don't have operating hours because we operate around your requirements. As long as there is light, we can fly (approx. 30min prior sunrise and 30min after sunset, but season dependent). You can call us any time between 8:00 – 17:00, with the phone being forwarded on to our Chief Pilot outside of business hours. We can land almost anywhere as long as it's large enough to accommodate our aircraft and we can ascertain landing permission from the landowner. The only exception is our sunset flight which has it's own time-slot each day
Can we talk during the flight?
Yes. All of our aircraft are equipped with the best Noise cancelling headsets by Bose. They are crystal clear and cancel out a significant portion of the outside noise. Your pilot will also provide commentary and let you talk between each other
What are the age/height/weight restrictions?
Whilst there is no laws restricting us to a certain age; passenger safety and taking care of you, our customers is always our number one priority. This is why we have made the decision to set the minimum age at 3. Infants who are younger are still developing their neck muscles. In the event of turbulence which is minor nuisance to adults can lead to whiplash in infants. Adult sized headsets fit poorly over their heads which can also lead to hearing damage. The flight can also be sometimes frighting for them, which can take away from the experience. Best leave them at home with a baby sitter and enjoy the helicopter flight
There are no height restrictions
In our R44RII helicopter which most flights are based on the maximum seat limit is 136kg and maximum payload is around 270kg
Our Bell LongRanger seats up to 6 and doesn't have a per seat limit
What is your cancellation policy?
We are proud to have one of the best cancellation policies in the industry
All of our tours & scenics are private flights, and as such our cancellation and reschedule policies are a lot less restrictive than what you would find elsewhere. If you would like to reschedule your flight we ask that you do so with a 24 hour notice. Within this window our full refund policy applies, (Please note that a 1.95% merchant fee gets deducted from this process by PayPal/Stripe)
In case you can no longer make your flight on the day and would like to cancel your flight, a $100.00 cancellation fee gets deducted from the total refund amount
On the day if  deem the conditions to no longer be safe to fly, Bekaa Air customers can either reschedule to any other day or receive a 100% refund. If the weather is marginal (aka safe to fly but less appealing to do so, eg when it's raining) we can offer full refund or to reschedule your flight to an other day
We try to strike a balance between the very competitive nature of flight operations, looking after our staff, as well as making sure that you have the most flexible policy that we can offer
How long can we stay?
The basic package accounts for two hours. If you require more time you can select for up to 4hrs (overnight/weekend stays exempted)
Can we use our phones and Go-Pros?
Yes. Unlike a commercial jet-liner, your phones do not need to be turned to airplane mode. Nor do we charge extra for this
Will we be sitting next to someone?
This is what makes our approach unique. All of our tours, including the scenic flights – are private. This means that when you book your flight for two people, we will not sell the remaining seat to anyone else. Whilst this inadvertently means we make less on each flight, we have made this decision so we ultimately provide a better experience for our customers
Can I fly to/from somewhere else?
You can fly to anywhere you like. You can fly from anywhere you like. All we need is a written landing approval from the land-owner and an assessment by us to make sure that the area meets our safety requirements. The tours you see on our website are the hand-picked ones that meet our quality requirements. Instead of listing as many places as we can, we have selected each individual winery, lodge and resort as a top performer. You will not go wrong no matter which place you chose
Purchasing your helicopter tour Brisbane – Noosa
 Private Helicopter Flight – $845.00pp 
We take your security & privacy seriously.
Credit Card information is processed via TLS, using AES-256 Encryption. We host our website on a dedicated VPS in Sydney, our website is HTTPS and uses SSL Certificate issued by Let's Encrypt Authority X3. Transactions are made with Stripe. Your credit card details are never stored and we never see them. To purchase your flight, please fill out the form bellow
If you have a PayPal account, our flights can be bought via our PayPal Gateway and processed offsite (you will be redirected back once payment is made). If you would like to purchase your flight please fill out the form bellow
If you wish to speak to us directly. You can call us on  0490817727  and we can take payment over the phone
A Service with a personal touch that is clouds above the rest
Bekaa Air, is a boutique helicopter company. We pride ourselves in our uniquely catered approach towards every flight we do. Find out what makes us different from the rest,