we create unforgettable moments
We love Brisbane
We love sharing our passion for flying
Let us take you on an unforgettable journey
We love flying
We take pride in our uniquely personal approach
Bekaa Air specialises in helicopter charters, scenics & tours around Brisbane and South East Queensland. We are a boutique helicopter company. We pride ourselves in our service with a personal touch. See this page if you would like to see what makes our approach uniquely – Bekaa Air
Our aircraft are top of the line. Bose Headsets are supplied and come with some of the best noise cancelling technology available, the power ports ensure that they never run out of battery. Air-conditioning is standard across most of our fleet, something that most of our competitor's aircraft do not feature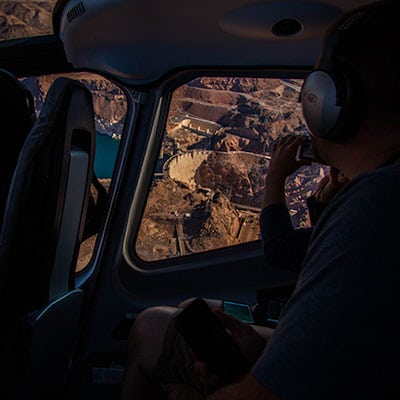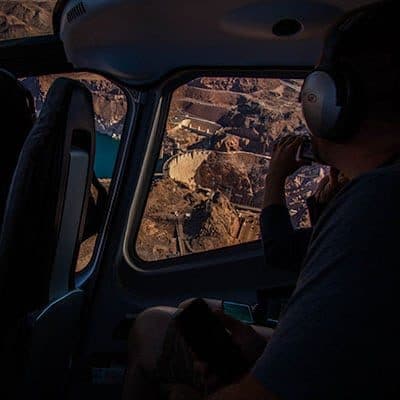 JetBase
Archerfield Jetbase – our home, your business lounge
Bekaa Air's Business Lounge at Archerfield provides refreshments, access to wifi and comfortable seating in air-conditioned rooms. Conference rooms can be also booked with any flight. We can arrange parking, transfer services, events and access to private jets. For customers who prefer not to pay extra, we utilise the Archerfield Terminal facilities which are complimentary with any Bekaa Air flight
At Gold Coast Airport, we have joined with Platinum Aviation. Platinum offers Lounge and FBO solutions to international corporate jet travellers flying into Coolangatta. We're proud to be able to offer those same facilities to our customers.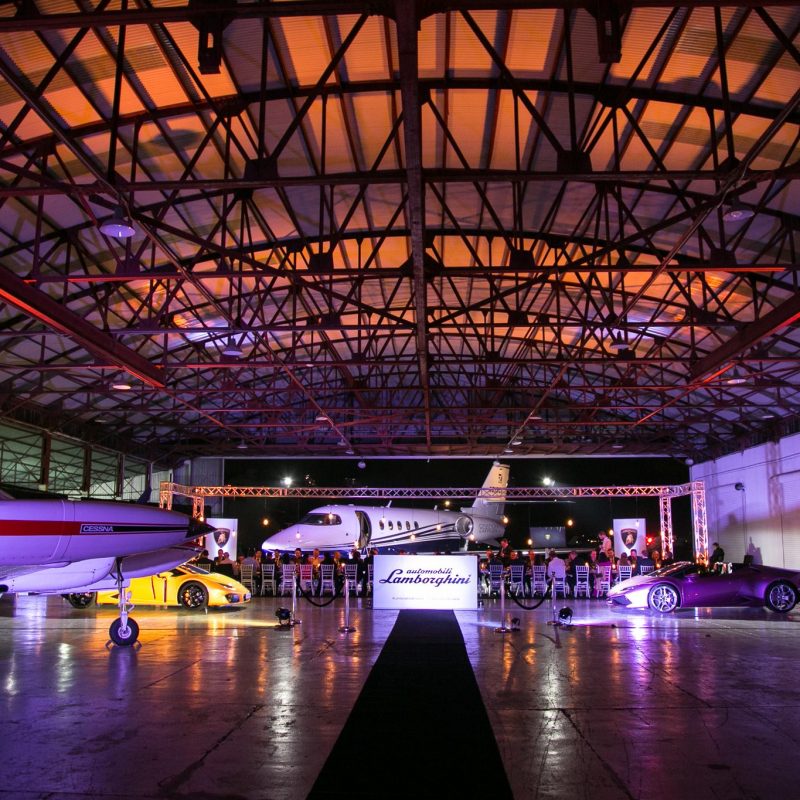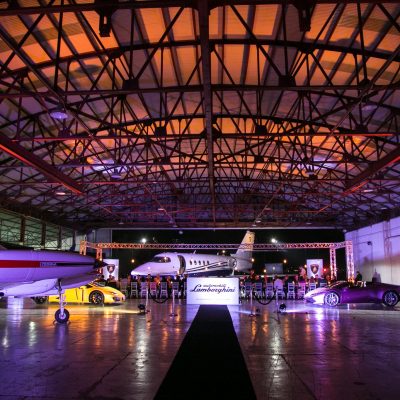 Maintenance
We baby our aircraft & they reflect us
Our Aircraft are maintained above all Civil Aviation Safety Authority's specified standards. Bekaa Air's Robinson R44RII VH-HIP has extensive scheduled maintenance provisions. Our aircraft undergoes servicing every 50hrs flight time. The maintenance staff who service our aircraft are dedicated to individual aircraft and know them inside out. Only they are allowed to carry out maintenance on our helicopters. Some of our pilots are Grade 1 flight instructors with thousands of hours of flight time. Above all, safety is at the forefront of everything that we do and our record reflects this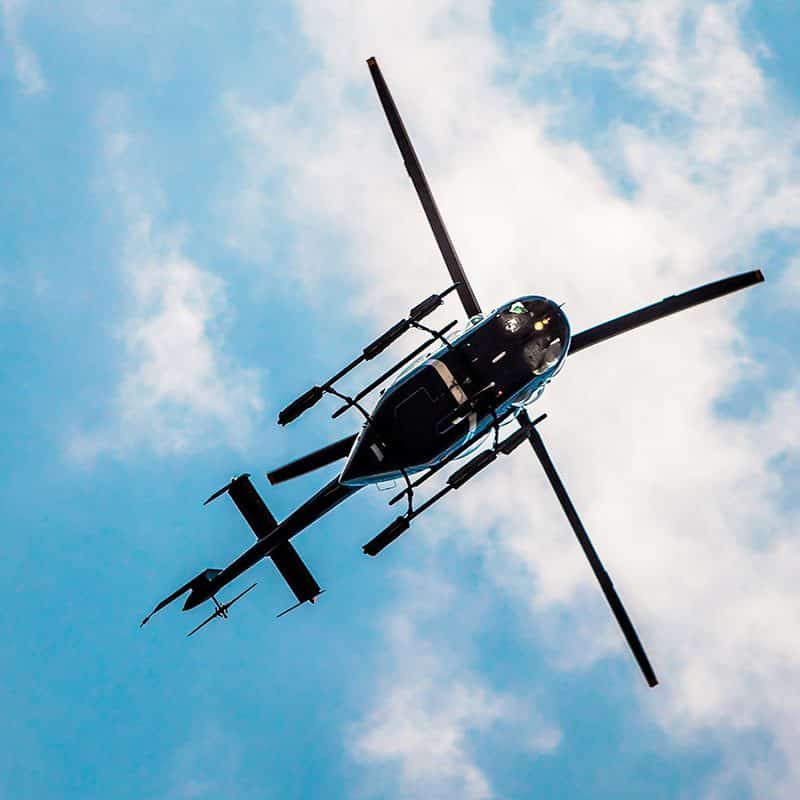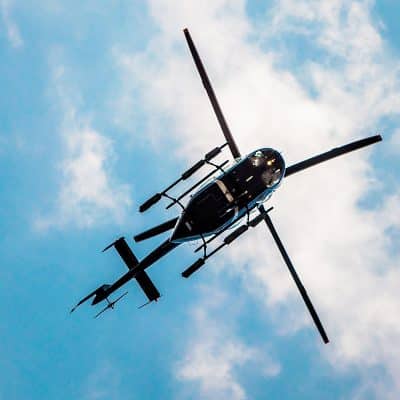 Ashlee Gilbertson
2021-07-14T08:01:14+0000
We just finished the most amazing helicopter winery tour for my partners 30th birthday. If your thinking of doing this

...

for a special occasion it's definitely a very memorable and fun experience!We arrived via helicopter to have an amazing lunch and wine tasting, then we finished with a scenic ride via the city! We even spotted Dugongs on the ride! John was our pilot and was amazing throughout the whole experience. Thank you so much! Will definitely recommend this to friends and family!

read more
Sean Wenn
2021-06-06T05:53:33+0000
Can definitely recommend Bekaa Air 100%. Niko, Mick and John are brilliant to work with, from the initial

...

communication, to organizing the transfers, to keeping the trip a secret from our families, to the flights out and back to Spicers Peak - nothing was a hassle and we were all really well looked after on both our flights. If you're after a flight to a destination, or just a lunch away, definitely give Bekaa Air a call and they will look after you

read more
Ana Falasca
2021-05-29T02:23:16+0000
Amazing!!! The best experience! I love so much Flying and I wanted to have a big and rich day to surprise my husband.

...

Before making any decisions, because I was confused, I wrote in the chat of the Bekaa Air website to ask for more details and some advice and I spoke with John, who was too kind and honest in his explanations. So, I decided to have the Kooroomba vineyard and the lavender farm tour.On the day of the meeting we met Nico who would be our pilot. The service was of a high standard. Everything was so perfect! We also had the scenic flight which was the perfect touch! Nico's comments during the flight were very nice! Kooromba Vineyard and Lavender Farm is truly the perfect place to celebrate a special moment! very exclusive, divine wines, delicious food! the day was wonderful! Of course we will enjoy another experiences with Bekaa air! Thank you very much Niko and John

read more
Kishore Eldo
2021-05-16T11:26:43+0000
Thank you John wonderful experience 👍👍Kishore and family
Thomas Anderson
2021-01-31T05:32:33+0000
I Recommend John, I'm terrified of heights and he made both Taylor and I feel very comfortable on our flight and made

...

the experience Special. The flight was good but the service from John was outstanding. The only fault that I believe should be fixed is when booking a flight online you pick a date and then are told later on that day is booked out. I can understand that you may be booked out but from a customer view the owners really need to update their website to link with available flights because I would of cancelled if I was busy it was luck that I wasn't. It is an inconvenience however the service from John was amazing and I would recommend because of him.Thanks John you made our experience absolutely amazing 5 stars for you. 1 star for the booking system.

read more
Yulichka Crowther
2020-12-28T13:49:12+0000
So cool and awesome!) We like our flight today so much. We definitely come back!)
David McAleese
2020-11-04T11:03:28+0000
A fabulous experience and highly recommended. First class friendly service with spectacular sunset views🥂
Lys CG
2020-10-30T06:03:04+0000
I bought a voucher for hubby's birthday.. What an awesome experience! Niko is an amazing pilot.
Colleen Lloyd
2020-10-06T00:29:45+0000
Fantastic experience, awesome pilot and spectacular views 😍
Mark Lloyd
2020-09-30T02:12:07+0000
My wife bought the 4 hour pub tour for my birthday. Absolutely enjoyed every bit of it and would very highly recommend

...

this company if you have any plans to do what I did. Nico is a wonderful host for the afternoon and the venues that we went to were pretty good. Well worth the money.

read more
Silverfox Tony
2020-09-05T02:56:19+0000
Awesome flight over Brisbane today. Perfect weather and a terrific experience.
Tim Andrew
2020-08-02T08:09:30+0000
Niko is an absolute legend.After having a flight cancelled by another company I took a chance on contacting him on the

...

morning of our cancelled flight at 630am😬. He responded and was nothing but accommodating and kind.He pulled off the impossible and not only was able to do the flight but got us a reservation at Sirromet winery for lunch. He landed us right on site and organised a courtesy ride to the restaurant.This guy and this company are a class act.5 stars is not quite enough really.He will be an amazing success!!!

read more
Luke Trick Austin
2020-07-17T09:56:02+0000
what an absolutely incredible experience. I surprised my wife with a sunset flight over Brisbane. Niko is the

...

loveliest pilot youd ever meet. the views were incredible, the thrill is something we are still coming down from. I can not recommend Bekaa Air enough. we will be ack for another flight over straddie and Moreton. Thanks Niko.

read more
Leanne Pitt
2020-02-15T01:39:28+0000
Nikko was wonderful for our Brisbane sunset flight on Valentines Day. Highly enjoyable, couldn't recommend enough!
Greg Coulson
2019-11-30T12:52:25+0000
Thankyou so Much for the flight today Mith. You are a friendly and very good pilot. Myself and my kids thoroughly

...

enjoyed our flight over Brisbane....To be honest I have never really looked at our city from the air before and I was amazed at how it looks from up there in your clean and well maintained aircraft...The boys loved it too and we hope to do it again someday ....We were so happy to have won our gift flight for 2 people and I was pleasantly surprised when I was able to bring along my second child complimentary ....That shows how compassionate you guys are and not just another business ....Forever thankful and highly recommended cheers

read more
Joe Lee
2019-10-09T10:59:38+0000
Absolutely amazing! Would 110% do this again with you guys!
Sreepathi Potti
2019-08-30T12:19:22+0000
Thanks Bekaa Air for the fantastic flight, courteous and professional service, Enjoyed the great experience.!👍
Anna Johnston
2019-08-19T07:47:41+0000
My husband and I had a lovely sunset helicopter ride over the city and surrounds for his birthday. The entire ride felt

...

very safe and comfortable, and we appreciated how friendly and accommodating Niko was. He was great at keeping in touch and communicating us, the booking process was easy, and the flight was beautiful. Definitely exceeded my expectations and I'm so glad to have shared such a cool experience with my husband. Hopefully we'll get to do it again sometime!!

read more
Kylie Taylor
2019-08-12T10:24:24+0000
Awesome personal experience. Thank you Niko for making our day so special 👍🏻
Sean Pascoe
2019-05-25T05:30:25+0000
We did the lunch run to Sirromet and a trip around the CBD on the way back. The flight was amazing - very well looked

...

after on the ground and in the air. Thanks Mith (our pilot)!

read more
Gigz Rozay
2019-04-02T09:43:42+0000
Awesome experience with Niko, the flight around Brisbane is crazy just above de city and our guide was very nice!

...

Highly recommended!

read more
Flavia Tashiro Northey
2019-03-03T10:28:00+0000
My husband and I surprised my in laws, they absolutely loved it, they also took our 5 years old son with them, and he

...

doesn't stop talking about it.

read more
Julia ZanHutch
2019-01-12T07:58:34+0000
Hubby, myself and a friend flew with Mith today from Brisbane to the Gold Coast and back. From my first dealings with

...

Niko and with Mith today I must say nothing but utter professionalism from start to finish. Totally recommend these guys and this company to take you on your journey! This was hubby's Christmas present and he was stoked. Psst so was I as I chose a great present for us both. 😍

read more
Lauren Tench
2019-01-11T22:58:25+0000
What a amazing experience!! Mith the pilot was the nicest nicest guy calming my nerves!! Highly recommended 🚁🚁Thanks

...

so much Mith!!!!!

read more
Abanoub Girgis Phillip
2018-10-12T11:15:13+0000
Amazing service! Niko chose the best place for a proposal for me! We departed Archerfield to the winery by city route

...

with amazing view! My girlfriend absolutely loved it! Niko is professional, friendly and takes safety to the highest level! Just want to say thank you for the amazing service on our special day.

read more
Rebecca Glanville
2018-10-10T12:37:58+0000
Would definitely recommend bekaa air, Nikko is so accomodating and provided me and my sister with a wonderful

...

helicopter ride around Brisbane for my sisters birthday. He is so informative and makes the whole experience a pleasure - don't think twice about booking a flight with bekaa air, just do it and you won't look back!

read more
Andrew Tarabay
2018-08-03T05:49:07+0000
Tess Tarabay
2018-08-03T01:29:36+0000
If you are wanting to treat yourself or your partner, make sure you contact Bekaa Air. They are so accommodating and a

...

breeze to deal with.

read more
Julian Kleczar ✩
2018-06-10T09:52:47+0000
Thank you for a great experience, the ride was so smooth and so much fun,Cheers Niko
Dean Brewer
2018-03-25T02:08:21+0000
Thank you for a great experience. Very professional operation. Great value and service. Highly recommend.
Next Reviews